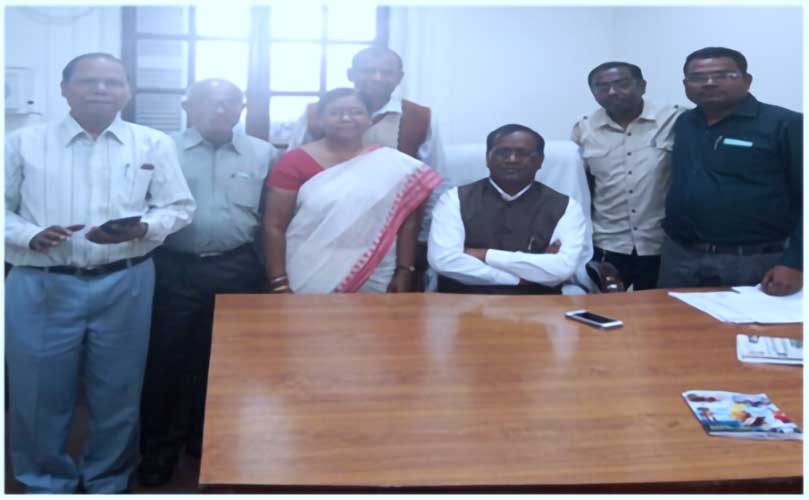 It was the initiative of the Honorable CM of West Bengal, Mamata Banerjee that Kurukh language was declared on 21st February 2017 on the occasion of International Mother Tongue Day as one of the official language of West Bengal. On 8th February 2018, the Kurukh Language Bill was passed as the 8th official language in the West Bengal Legislative Assembly. 
Kurukh was spoken for the first time in the West Bengal Legislative Assembly by Minster-In-Charge, Tribal Development Shri James Kujur Govt. of West Bengal (Sitting on the chair above). Dr. Narayan Oraon Sainda was highly appreciated for inventing Tolong Siki  i.e. Kurukh Script.            
This historical moment was witnessed by members of Kurukh Literary Society of India (KLSI), Kolkata Chapter namely Mrs. Sushila Lakra, Francis Tirkey, Supriyo Kora (Toppo), Palton Toppo, Dennis Lakra and Anand Lakra. World history and Adivasi history was created in West Bengal also. Kurukh People are thankful to Honorable CM, Mamata Banerjee.       
Report : 
Mrs. Sushila Lakra
Kolkata